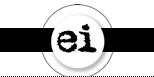 THE ELECTRONIC INTIFADA
05/14/2013
FBI Files reveal Anti-Defamation League spied on Arab students
...In the late 1960s, the OAS worked hard to unite visiting Arab international students studying in the US with Arab-American counterparts interested in connecting to developments in the region, primarily in Palestine. Formed in 1952 as the nonprofit Organization of Arab Students of United States and Canada, by the late 1960s OAS was hosting its eighteenth annual national conference with a reported 200 participants. OAS was not at all shy about criticizing US media coverage of the region or issuing direct challenges to the propaganda of the Israel lobby.

The ADL agents talk of alleged OAS links to armed Palestinian group Fatah, seemingly skeptical of one OAS spokesperson's claim that "there was no real relationship between them, that the OAS was merely letting them sell their literature there." The name of the spokesperson has been redacted by the FBI, along with most other names in the file. More
New Israel Lobby Archive release: FBI and the ADL - 1940-2003 and
ADL investigated and sued for privacy right violations

05/10/2013
Newseum should stop honoring convicted felon, terrorism gun runner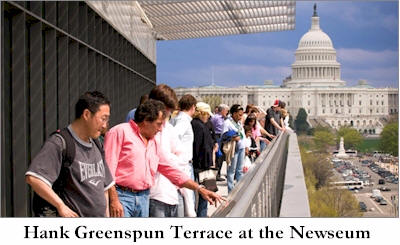 Hank Greenspun was a convicted felon who, according to his FBI file, in the late forties stole .50 calibre machine guns from the US Navy and violated Arms Export control laws in order to arm the terrorist Irgun gang. Greenspun tried, but failed, to bribe federal officials with $25,000 into dropping smuggling charges against him. In the end he paid only $10,000 in fines and served no jail time.
Greenpun then parlayed huge smugglng profits into a Las Vegas media empire.
Greenspun was "bad news," said Dan Moldea, author of The Hoffa Wars and other groundbreaking works on organized crime. "Hank Greenspun was a journalistic nihilist who used his First Amendment protections to reward his friends and to punish his enemies, as well as to promote his personal causes and to accept money from nefarious individuals," Moldea told SpyTalk. In 2006, Greenspun's wife gave the Newseum $7 million, which named a terrace on Pennsylvania Avenue after him. The continuing presence of Greenspun's name on the Pennsylvania Avenue terrace of the Newseum is an embarrassment to all legitimate journalists and news organizations.


4/23/2013
Friends of Israel Defense Forces Raises $27 Million Under NY Media's Rada

r - Jeffrey Blankfort
...True to that motto, the money this "charity" raises benefits exclusively the soldiers of a foreign country that has not fought a war longer than 33 days in 40 years and whose primary duties have been to protect Israel's illegal settlements, demolish Palestinian homes, make the lives of ordinary Palestinians miserable, and suppress Palestinian resistance to its ongoing ethnic cleansing by whatever means necessary.

The FIDF has a different take: "The Israeli government is responsible for training IDF soldiers and providing them with the necessary tools for their service. FIDF is committed to providing these soldiers with love, support, and care in an effort to ease the burden they carry." FIDF also brings Israeli soldiers to the states to visit synagogues and lecture at schools and universities. "These events," according to its website, "offer a great opportunity to meet IDF soldiers and hear the stories of these brave young men and women."

In 2011, the last year reported, it raised just over $62 million and had $80 million in assets at the end of the year, $546,000 of which goes in salary to its national director, Retired Israeli General Jerry Gershon, plus an additional $10 thousand a month for his New York apartment, according to the Forward... More

04/15/2013
The Deadliest Israel Lobby Conspiracy Theories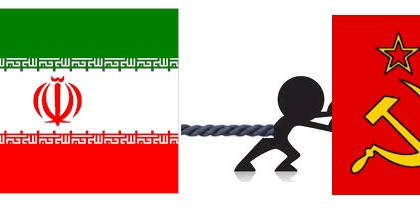 ...decades ago, AIPAC parlayed "Soviet Threat" theories into massive aid packages the US is still paying off. Today the Israel lobby has been relentless in spreading the conspiracy theory that Iran's mullahs—driven purely by their hatred of Israel—have a secret nuclear weapons program. Currently 71% of Americans—according to one poll—believe that Iran has already deployed nuclear weapons, despite the consensus institutional analysis of American intelligence agencies and the IAEA. Endless bombast of this formerly fringe belief mandates a "time is running out" chronology for diplomatic efforts towards Iran. It has been the foundation of Israel-lobby mandated economic sanctions that have mainly harmed Iranian's civilian population while realigning trade patterns in ways unfavorable to the U.S. Encouraging American false popular knowledge of "nuclear-armed Iran" makes the likelihood of another regional war much greater. This is especially frightening since equally unfounded fears about Iraq's "weapons of mass destruction" were not nearly as rampant. In 2006 only 50% of Americans believed Saddam Hussein had weapons of mass destruction when the U.S. invaded. More
Scott Horton Show interview stream and MP3


SpyTalk: 04/04/2013
Las Vegas and Israel: The Early Years
A Las Vegas media empire funded with profits from smuggling arms to Jewish guerrillas in Palestine? Sounds about right. Recently declassified FBI documents on the case of legendary newspaper editor and onetime mob associate Hank Greenspun have been posted by Grant Smith's Institute for Research: Middle Eastern Policy..

...The 775 pages of documents detail "the story of how Greenspun parlayed profits from illegal gun-running into a Las Vegas media empire," according to IRmep. Greenspun was the long time owner and editor of the Las Vegas Review-Journal turned Las Vegas Sun newspaper...Greenspun's smuggling career evidently began in the late 1940s when he "and associates stole 58 crates of .30 and .50 caliber machine guns from the U.S. Navy and smuggled them from Honolulu through Mexico to Jewish fighters in Palestine," IRmep said.

With a 10% kickback from the deals, Greenspun amassed a fortune of over $500,000 in just a few years, the documents show, enabling him to purchase his newspaper in 1950. He was eventually found guilty of violation of the Neutrality Act, but handed only a slap on the wrist--a $10,000 fine and zero jail time... More


04/03

/201

3
FBI files: "Hank" Greenspun parlayed profits from Israel arms smuggling into Las Vegas media empire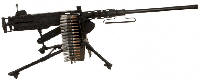 The FBI declassified 775 pages about former Las Vegas Sun newspaper editor Herman "Hank" Milton Greenspun (1909-1989). Released under FOIA in January, files telling the story of how Greenspun parlayed profits from illegal gun-running into a Las Vegas media empire are now available online at the Israel Lobby Archive...
...A 1952 FBI file reveals that after being indicted a second time for violating the Neutrality Act, Greenspun traveled to Washingtonand contacted Seth Solomon Pope . An earlier criminal proceeding ended when smuggling defendants during the trial contacted a juror who became the only vote against conviction. Pope worked in Hawaii at the War Assets Administration, in charge of decommissioning and selling off WWII surplus. Pope was investigated on three occasions for fraudulent sales of war materiel. Greenspun and associates stole 58 crates of .30 and .50 caliber machine guns from the U.S. Navy and smuggled them from Honolulu through Mexico to Jewish fighters in Palestine in the late 1940s. After Pope transferred to the General Services Administration in Washington, Greenspun offered $25,000 to Pope "or anyone else designated by Pope" to "quash" a second Neutrality Act indictment against Greenspun. The effort failed and Greenspun was convicted of a felony and forced to pay $10,000, but received no prison time... More

03/21/2013
1963: The Year the Israel Lobby Transcended U.S. Law
Fifty years ago this May, the Senate Foreign Relations Committee opened a series of unprecedented hearings investigating the clandestine activities of foreign agents active in the United States. The investigation focused most intensively on the operatives and financing of key Israel lobbying organizations such as the American Zionist Council, the American Israel Public Affairs Committee, and the American Section of the quasi-governmental Jerusalem-based Jewish Agency. Thanks to a secret memo only declassified in 2010, the public may now know what fears motivated the hearings.
A half-century after the attempted regulation of Israel lobbies under FARA failed, it is productive to image what might be different today if AIPAC in particular had been properly registered under the Act. When AIPAC director Morris Amitay was caught red-handed mishandling classified missile secrets in 1975, he could have been prosecuted under FARA. When AIPAC and an Israeli diplomat purloined the entire 300-page book of classified trade secrets compiled from 70 U.S. industry groups opposed to unilateral trade concessions for Israel in 1984, they could have been prosecuted for failing to report their clandestine subversion of due process. When in 2005 Steven J. Rosen and Keith Weissman met with Israeli diplomats during efforts to pass classified information to the press they thought could trigger a U.S attack on Iran, FARA consequences would have awaited them all... More


Mendocino County Public Broadcasting 03/20/2013
50 Years since the Fulbright hearings and Foreign Agent Registration orders on the Israel lobby
| | |
| --- | --- |
| Intro "Takes on the World" radio host Jeffrey Blankfort discusses ten year anniversary of Iraq war, how architects are now pushing for an attack on Iran, 50 year anniversary of Senator Fulbright and the Kennedy's effort to register the Israel lobby as foreign agents. Obama's trip to Israel, Congressional move to outsource "attack Iran" decision to Israel. The underreported case of Stewart Nozette. (MP3) | |
| | |
| --- | --- |
| Program: Jeff Blankfort and Grant Smith discuss the ongoing costs of the failed 1963 Senate/Justice Department efforts to regulate Israel lobbying organizations under the 1938 Foreign Agents Registration Act. (MP3) | |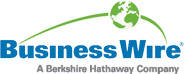 03/05/201
3
FBI counterespionage video release reopens concerns about Israel Aerospace Industries
On March 21, 2012 U.S. prosecutors played FBI surveillance video in court of former NASA employee Stewart Nozette agreeing to sell U.S. government secrets to Israel. Nozette was then sentenced to thirteen years in prison. The FBI surveillance video, obtained by IRmep under the Freedom of Information Act, is now available on YouTube and Vimeo. An imperfect redaction reveals Nozette appearing to say he sold classified U.S. government information to "Israeli Aircraft," also known as Israel Aerospace Industries and IAI...
On May 4, 2012 US Attorney Ron Machen was confronted on WAMU radio (YouTube) for officially stating no classified information was passed by Nozette to Israel. This was contradicted by court filings and now surveillance video. Machen could not credibly explain why the Justice Department limited its criminal investigation to only Nozette. More


03/04/2013
Poll: 55% of Americans don't want to prefer Israel over Palestine

02/23/2013
Why Americans are turning away from Israel and its U.S. lobby
Grant F. Smith, research director of IRmep, briefs several hundred Houston area non-profit and business leaders about why Americans are turning away from Israel and challenging Israel's U.S. lobby. Review of major espionage, propaganda and wealth transfer initiatives. Analysis of new polling data on American public opinion and how the growing chasm between opinion and U.S. policy may be driving a higher score on Transparency International's "perceptions of corruption" index. Recorded on February 23, 2013. Audio and slides only. (Audio MP3 download)

02/13/2013
U.S. Army Corps of Engineers did not build nuclear weapons-handling facilities for Israel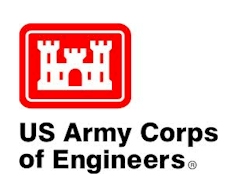 A November Washington Post report by national security journalist Walter Pincus revealed the U.S. Army Corps of Engineers was building a mysterious underground facility for the Israel Defense Forces near Tel Aviv. Deeper in the report Pincus claimed, "Over the years, the Corps has built underground hangers for Israeli fighter-bombers, facilities for handling nuclear weapons (though Israel does not admit having such weapons), command centers, training bases, intelligence facilities and simulators, according to Corps publications...."

...USACE's response was unusually comprehensive. (PDF) "This office is responsible for administering requests involving USACE Headquarters. The USACE Europe District is the office responsible for projects involving Israel. I have coordinated with the Europe District and have been informed that none of the facilities that USACE has been involved with were nuclear weapons handling facilities; therefore I will not be requesting that a document search be conducted...." More

1/31/2013 Parks Township Volunteer Firehall
The NUMEC Cover-up
The Diversion of US Weapons-Grade Uranium into the Israeli Nuclear Weapons Program


2/1/2013

The Pitt Law chapter of NLG

hosts
The NUMEC Cover-up
Guest speaker and author Grant F. Smith

presents

his thoughts on the "Diversion of U.S. Weapons-Grade Uranium into the Israeli Nuclear Weapons Program

,

"

a new drive to declassify government documents long overdue for release,

and the potential environmental
and legal consequences. University of Pittsburgh School of Law, Barco Law Library, 3900 Forbes Avenue Room 109, Pittsburgh. MP3 Audio


01/29/2013
Abby Martin's Breaking the Set: US & Israel's Inconvenient Nuclear Secrets

1/23/2013

The Eyeopener with James Corbett
Foreign Agents: The Zionist Organization of America (second video)
Discussion of the Israeli lobby and its influence in Washington tends to center on AIPAC, the largest Israel-centered lobbying group currently operating in the US. The oldest continually operating such lobby group, however, the Zionist Organization of America, was for decades one of the most powerful lobbying organizations in the country, helping to shape American policy toward the formation of Israel. Its members have been connected to illegal Israeli smuggling rings of both conventional and nuclear weapons technologies. And it is currently embroiled with the American government in a fight over its tax-exempt status. What is once again interesting to note is that groups like the ZOA and AIPAC are—like the Royal Institute of International Affairs and its branch organizations which we examined last week on this program—not secretive, cabals of shadowy figures meeting in darkened rooms, but openly public organizations with a readily documentable history of flouting laws and harboring criminal elements.


01/08

/201

3
IRS petitioned to not restore ZOA tax-exempt status as Justice Department tapped for foreign agent file
The IRS received a "13909" petition (PDF) from IRmep's Center for Policy and Law enforcement urging it not to restore the tax-exempt status of the Zionist Organization of America. The ZOA recently lost its tax-exempt status after failing to file tax returns for three consecutive years from 2008 to 2010. A Washington Report on Middle East Affairs January/February special report surveys ZOA's controversial history, including heavy use of tax-deductible funding for undisclosed lobbying activities and questionable executive compensation policies. ZOA tax returns recently provided to IRmep by the IRS reveal that in 2007 only ten donors provided 80% of ZOA's total public support. The IRS retained no records justifying why ZOA was ever granted tax-exempt status, and ZOA must submit a new application in order to regain the ability to accept tax-deductible contributions.
Recently declassified National Archives records reveal the Justice Department ordered ZOA to register as an Israeli foreign agent on seven separate occasions. The Justice Department is legally required to provide public access to all registrant records under the 1938 Foreign Agents Registration Act. ZOA executives Zalman Shapiro and Ivan Novick operated the NUMEC Apollo Industries corporations in the 1960s. According to public records, FBI and CIA officials believed NUMEC diverted enough weapons-grade uranium to Israel to manufacture dozens of weapons....More

Washington Report January-February 2013

Washington Report on Middle East Affairs
Special Report: Will the Zionist Organization of America regain its revoked tax-exempt status?
...Since the 1960s, broad reorganizations periodically announced by major Israel lobbying organizations have allegedly altered lines and boxes on the global Zionist organization chart, even as congressional amendments have steadily watered down the 1938 Foreign Agents Registration Act. Moreover, a new American umbrella corporation called the "American Zionist Movement" (AZM), created at a Miami conference in the early 1990s and with almost no funding or infrastructure, claims to be the legal intermediary among the WZO, ZOA and 25 other youth and adult organizations. However, the ever abrasive ZOA once claimed to have withdrawn from AZM in 1996 over disputes about the Oslo accords. AZM is reportedly funded by the WZO. After more than half a century, the ZOA/WZO relationship and activities still are not very clear to outside observers. The Justice Department may even be persuaded to review the ZOA's new public application for tax-exempt status for any WZO FARA regulatory issues. ZOA national vice chairman Steven M. Goldberg, for example, presently serves as a board member of both World Likud and the WZO executive board. Absent any more improper "favors" of the kind once secretly bestowed by the Justice Department, the Zionist Organization of America may fmd its road to tax preferences both closely followed and heavily challenged from many quarters... Full report