60% of Americans Believe US Foreign Aid to Israel is "Much Too much, Or Too Much" - 3/11/2017
When informed of its relative size and sponsor, 60 percent of Americans believe that US foreign aid to Israel is either "much too much, or too much".

They respond this way after they are informed that it has been around 9% of the total U.S. foreign aid budget. This is information that Gallup and the World Affairs Council leave out, letting Americans retain their preconceptions about relative aid levels. This more detailed question, however, will have to change in future polls since the Trump administration proposes cutting much of the US State Department aid budget to other countries while leaving aid to Israel untouched.
Question: Israel & its US lobby demand & receive over $3 billion annually (9% of the foreign aid budget and more than any other country) from Congress and the president. The amount is: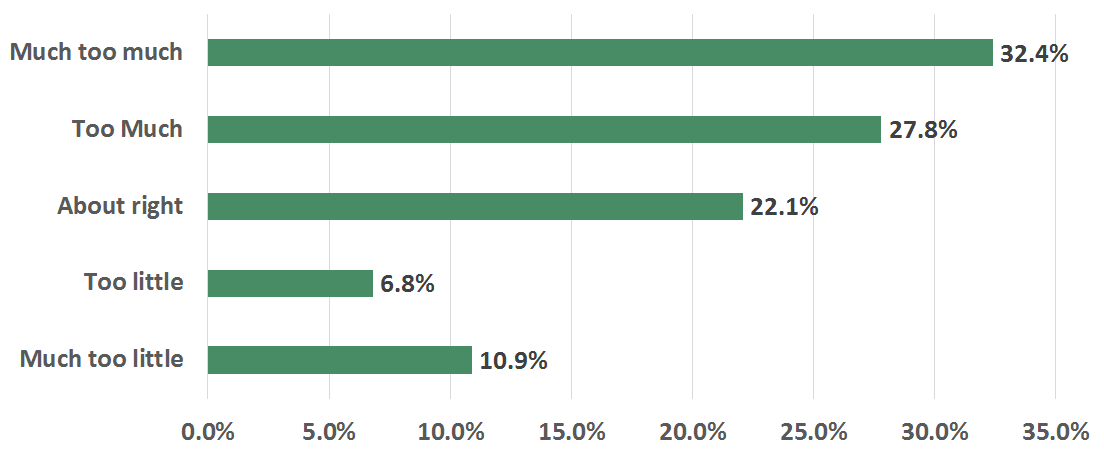 | | | |
| --- | --- | --- |
| Much too much | 32.4% | |
| Too much | 27.8% | |
| About right | 22.1% | |
| Too little | 6.8% | |
| Much too little | 10.9% | |
Survey developed by: IRmep
Survey fielded by: Google Surveys 3/11/2017
Population surveyed: US Adult Internet Users
Representative Sample size: 1024 Statistically significant
Google survey page (link)
Raw survey data from Google (Download)