Americans Oppose Investigating the Gaza Massacre - Because most never heard about it or were misinformed
Most Americans would oppose any Trump Administration support for an International Criminal Court investigation into Israel's use of lethal force against Palestinian protesters on May 14. This is because they either never heard about the massacre or received slanted coverage.

Thousands of Palestinian protesters in Gaza gathered in May near a "no-go" zone along an Israeli-built separation fence. They protested the 70th anniversary of the "Nakba" – or expulsion of more than 700,000 Palestinians in 1948 from what is now Israel. Throughout "March of Return" protests Israeli snipers shot, killed and severely wounded protesters from behind the safety of protective berms. Palestinian casualties peaked the day Trump administration and Israeli officials celebrated recent U.S. recognition of Jerusalem as Israel's capital by opening a brand-new US embassy in the contested city on May 14.

Palestine, a non-member observer to the U.N. since 2012, submitted a referral to the ICC calling on prosecutors to open an investigation into Israeli crimes in the occupied Palestinian territories. The Trump administration opposes all such investigations, having returned to the "no daylight" stance preferred by Israel and its US lobby under which administration policies are indistinguishable from policies advanced by the Israeli Ministry of Foreign Affairs. The US ambassador to the UN Nikki Haley claimed Israel acted "with restraint" in Gaza. The US and Israeli governments, neither a signatory to the Rome Statute of the ICC, have repeatedly blocked such UN accountability measures. When polled, a majority of Americans also oppose any ICC investigation into the massacre.

Question: Should the US support an International Criminal Court investigation into the May 14 deaths of more than 60 Palestinian protesters and the wounding of another 2,771 in Gaza?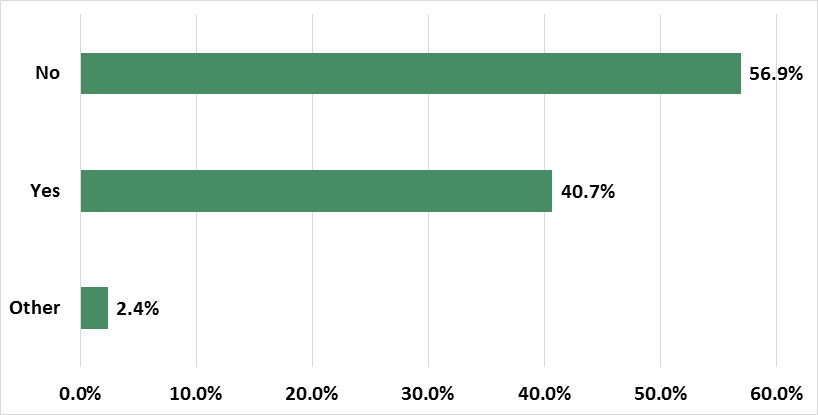 Survey developed by: IRmep
Survey fielded by: Google Surveys 5/14/2018
Representative Sample size: 1,504
Google survey page (link)
Raw survey data from Google (Download)
What accounts for the lack of popular American support for an investigation into the shootings? The most important single factor influencing lack of support for an investigation was that a stunning 81.5% of Americans say they never heard about the massacre through any channel.

Question: Have you received any mainstream, alternative or social media reports about the May 14 deaths of more than 60 Palestinian protesters and the wounding of another 2,771 in Gaza?


Survey developed by: IRmep
Survey fielded by: Google Surveys 5/25/2018
Representative Sample size: 1,506
Google survey page (link)
Raw survey data from Google (Download)
In the News:Americans Oppose Investigating the Gaza Massacre: Because most never heard about it or were misinformed