1

2/28

/2011

Takes On the World - KZYX Radio
T
he diversion of US weapons-grade

u

ranium to Israel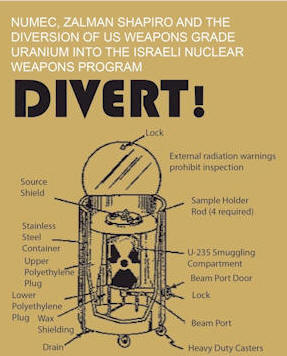 Jeffrey Blankfort, host of the KZYX radio program "Takes on the World," interviews Grant F. Smith about the forthcoming book Divert! NUMEC, Zalman Shapiro and the Diversion of US Weapons Grade Uranium into the Israeli Nuclear Weapons Program
Smith traces how covert Haganah conventional arms smuggling operations by Israel and US supporters in the 1940s led to the establishment of a front company for nuclear materials theft by 1956. NUMEC was a US corporation established in Apollo, PA to secretly supply material to Israel's clandestine nuclear weapons program. Newly declassified files reveal how the FBI kept tabs on Shapiro, NUMEC's president, David Lowenthal, a key venture capitalist, and top Israeli spies and nuclear weapons scientists Shapiro invited to visit. NUMEC is now subject to a $170 million environmental cleanup. The Department of Energy still lists 269 KG of NUMEC's bomb-grade material as "unaccounted for" the highest loss in US history.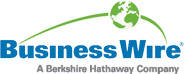 1

2/13

/2011
Secret trade report obtained by AIPAC and Israel compromised sensitive US industry secrets
WASHINGTON, Dec 13, 2011 (BUSINESS WIRE) -- Following a three year Freedom of Information Act battle, US Trade Ambassador Ron Kirk has been forced to publicly release a secret report about America's first bilateral trade agreement. The 1984 report predicted which US industries would be most harmed by massive trade preferences for Israel.

In 2009 the Institute for Research: Middle Eastern Policy (IRmep), a Washington nonprofit that works to improve policy formulation, sought public release of the report. The USTR refused. IRmep appealed to an outside review panel arguing that declassified FBI files revealed both the Israeli government and American Israel Public Affairs Committee unlawfully obtained the report in 1984. A declassified FBI investigation uncovered AIPAC's receipt of the report from Israel's Economics Minister, who refused to divulge how he obtained it. IRmep successfully argued that Americans most harmed by the data theft should also have access to the report. More

12

/

10

/2011
AIPAC Economic Warfare Also Targets US
:
From Stolen US Trade Secrets to Iran's Central Bank
The lobby justifies the campaign based on unsubstantiated allegations that Iran is pursuing nuclear weapons although no evidence from credible sources has emerged. Less well known is that Israel and its lobby frequently deploy tactics from same menu of economic warfare — such as capturing assets — against the United States. Newly declassified documents extracted from a very reluctant US Trade Representative are a case in point.

In 1984 the captured assets in question were also of the intangible variety — trade secrets, strategies, and classified industry data. The victims were more than seventy US corporations and business organizations that responded to US International Trade Commission solicitations in 1984 to participate in negotiations that would open the US market to Israeli exports. After delivering up their confidential business data in opposition to the preferences, participants were appalled that the Israeli government pilfered all the USTR's classified report and passed it to AIPAC to lobby against US industries. But what made this captured US intellectual asset so valuable and timely? After a multi-year battle that began in 2009, the US Trade Representative was finally forced to publicly release (PDFs) the majority of the secret report surreptitiously obtained by AIPAC decades ago. The secret document reveals all. More.


11/23/2011
Illicit Israeli military technology transfers continued amidst US State Department infighting
Washington, DC. - A newly declassified US Department of State report obtained by the Institute for Research: Middle Eastern Policy (IRmep) reveals how political infighting and turf battles undermined efforts to reign in illicit Israeli transfers of sensitive US military technology. In March of 1992 US State Department inspector general Sherman Funk issued his "Report of Audit" about efforts to stem illegal Israeli transfers of US military technology. The report found Israel "is systematically violating U.S. arms control laws." America's "Blue Lantern" system conducted in-country inspections by deploying Customs officials and other qualified US embassy personnel to verify that "sensitive U.S. Munitions List items and technology are used only for authorized purposes."
The audit uncovered a breakdown in US inspection regimes within Israel. The State Department relied on "government to government" assurances that items were not "retransferred" or "used for unauthorized purposes." Shipments to non-government entities could only be checked if Israeli government officials granted permission.
Sherman Funk found this trust-based approach to be wholly inadequate. "After reviewing the end use procedures, we stated to post officials that relying entirely on government-to-government assurances is an inadequate verification procedure. This is especially true for a country which, according to numerous intelligence reports, is systematically violating U.S. arms control laws." More Newly Declassified Audit

10

/

21

/2011
Americans Pay Dearly to Maintain Israel's Nuclear Secrets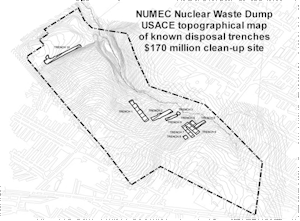 The US Army Corps of Engineers (USACE) has just stopped its $170 million nuclear waste dump cleanup at a former Nuclear Materials and Equipment Corporation (NUMEC) site in Pennsylvania. In the early 1960s NUMEC established a plutonium facility in Parks Township, disposing of waste in a large field adjacent to the plant. NUMEC's waste site was staggeringly inappropriate. According to Atomic Energy Commission surveys and more recent USACE studies, groundwater flows freely throughout the dump at levels where waste resides. Further below the surface, a warren of coal mine shafts from the early 20th century creates the possibility of toxic seepage and sink-holes.
According to what the USACE knows, a contractor failed to inspect the contents of a 55 gallon drum holding radioactive waste before moving it. What nearby residents, contractors and USACE engineers don't know could pose an even greater hazard--and the US Central Intelligence Agency may be in a position to provide a remedy.
According to newly declassified FBI files [PDF] NUMEC's venture capitalist David Lowenthal and founder Zalman Shapiro knowingly failed to comply with even the lax AEC standards in force in the 1960s for handling radioactive waste at NUMEC. A FBI wiretap placed on David Lowenthal's phone picked up shocking news of a major illicit radioactive spill on May 5, 1969. Lowenthal and Shapiro were both under investigation for diverting to Israel enough HEU to build more than a dozen atomic weapons. Shapiro and Lowenthal were in the midst of their "exit strategy;" selling NUMEC to Atlantic Richfield which would (along with successor Babcock & Wilcox and then American taxpayers) be left holding the bag for massive future cleanup and health indemnity costs... More Antiwar Radio Interview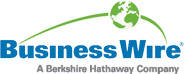 10/21/2011
Secret CIA/FBI files of NUMEC nuclear diversions to Israel could aid $170 million toxic cleanup
Washington, DC: Recently declassified wiretap transcripts of conversations between Nuclear Materials and Equipment Corporation (NUMEC) founder Zalman Shapiro and venture capitalist David Lowenthal reveal that illegal storage practices led to a dangerous nuclear spill. Obtained under the Freedom of Information Act by IRmep's Center for Policy and Law Enforcement, the files were heavily censored by the Central Intelligence Agency which blocked release of 225 pages.
The transcript, http://www.irmep.org/ila/numec/08292011lowenthal.pdf, details that Shapiro and Lowenthal's interest in completing NUMEC's sale to Atlantic Richfield Company outweighed public safety concerns. The FBI and CIA investigated Shapiro and Lowenthal in the 1960s under suspicion of diverting highly enriched uranium (HEU) from NUMEC into the clandestine Israeli nuclear weapons program. For decades the CIA has blocked release of its files and equity content in other government agency reports about NUMEC...More


10/17/2011
Covert operative for Israel
achieved
immunity from criminal prosecution
Today the Israel Lobby Archive releases declassified Justice Department documents that shed light on how US based covert operatives for Israel obtain near complete prosecutorial immunity.
After leaving the OSS, Nahum Bernstein quickly deployed his covert operations skills for Israel by forming front organizations to smuggle arms and wire-tap opponents in the United States. Mastermind Bernstein escaped the felony charges and prison sentences awaiting lower level operatives through his prosecutorial immunity network which stretched from New York City police officers on his payroll, his District Attorney law partner, up to the President of the United States (through associate Abraham Feinberg).

Bernstein's declassified file, like associate Abraham Feinberg's, sheds light on the model by which subsequent US operatives entered the Israel lobby's prosecutorial immunity network. More

Washington Report September-October 2011

Washington Report on Middle East Affairs
Selective FARA Enforcement: Pakistan's Alleged Agents Prosecuted, Israel's Ignored
On the surface the Justice Department's (DOJ) recent criminal complaint against associates of the nonprofit Kashmiri American Council (KAC) seems like a legitimate application of the 1938 Foreign Agents Registration Act. FARA requires individuals or organizations lobbying on behalf of a foreign principal to periodically disclose their activities and programs in a publicly accessible office. The KAC indictment appears to be a form of U.S. pressure on Pakistan over its performance in the so-called "war on terror."

As Confucius might say, however, it is "interesting" to compare the Justice Department's application of FARA to Israel's foreign agents—who have caused far more damage to the U.S. than Pakistan could ever even imagine...
...Today, the AZC is still with us, as reconstituted into AIPAC—which, along with other parastatal Israeli foreign agents, are beginning to ramp up a new campaign to provoke the United States into attacking Israel's current arch-nemesis, Iran. Meanwhile, the DOJ is sailing the wrong seas, using its FARA harpoon to hunt guppies rather than far more dangerous quarry. More


09/09/2011 IRS Complaint Filing
AIPAC Congressional Lobbying Junkets to Israel Illegal Charges IRS and DOJ Filing
A complaint filed today with the IRS and Justice Department charges the American Israel Education Foundation (AIEF) is a "sham" charitable organization of the American Israel Public Affairs Committee. The AIEF, a 501(c)(3) nonprofit corporation which reported $26.3 million in 2009 revenue, is housed in the same facilities as AIPAC. AIPAC was incorporated as a domestic lobby in 1963 by a former Israeli Ministry of Foreign Affairs employee, six weeks after the Justice Department ordered its parent organization, the American Zionist Council, to begin registering as an Israeli foreign agent.
AIEF recently paid expenses for more than 80 members of Congress to travel to Israel during recess, but does not disclose planned activities or educational curriculum. Rabbi Bruce Warshal called AIEF "an amazing organization of which no one has ever heard…It's amazing that someone hasn't filed suit to stop this charade."
According to the 29 page IRmep Center for Policy and Law Enforcement filing, AIEF meets the IRS definition of an AIPAC "sham corporation"
Filing
Confirmation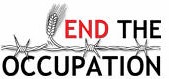 9/18/2011 Workshop Handouts (PDF)

AIPAC/Israel should stop stealing US secrets
FBI monitoring Israelis a bad use of resources

The Jewish Week

9/08/2011

The Jewish Week 9

/

07

/20

11

Grant

F.

Smith

Douglas Bloomfield

At some point, Douglas Bloomfield needs to explain to Americans why AIPAC obtained classified, business confidential information submitted by American companies *opposed* to the US-Israel bilateral trade deal—using it against their legitimate concerns. This act gravely violated their due process rights. It was not part of any "game."

When the USTR ordered AIPAC to return the classified document, Bloomfield (According to what he told the FBI) made an illegal photocopy of the classified document.

...the prejudicial agreement has been entirely one-sided in terms of benefits, which could be expected given the forces arrayed against the US industries and groups opposed on a variety of grounds. And yet Bloomfield has that gall to lecture America about spying. I think there's a descriptive word for that...

"I had only assumed AIPAC's phones were being tapped until we got a visit from a job seeker claiming to be a Pentagon intelligence officer. He told my boss, one of my colleagues and me that our office phones, our home phones and probably our cars were bugged and that signals could be bounced off our office windows from several blocks away to listen in on conversations in any room with an outside window. (It didn't occur to us to ask "So why are you sitting here in front of the window telling us all this?")...When the Times reporter called me about the story, I told him, "I am not surprised at all to learn that the F.B.I. was listening to the Israelis. But I don't think it's a wise use of resources because I don't see Israel as a threat to American security."

08/1

5

/2011 Office of Congressional Ethics
Complaint against Congressional trips to Israel organized by the American Israel Education Foundation (AIEF)

The American Israel Education Foundation (AIEF), which organizes the aforementioned Congressional delegations to Israel, is not a separate entity from the lobby group American Israel Public Affairs Committee (AIPAC). The groups share the same offices, have overlapping boards of directors, share equipment, mailing lists, etc. They have the same Chief Financial Officer; the managing director of AIPAC is also the principal officer of AIEF. Funds are constantly transferred from one entity to another. According to the latest publicly available AIEF tax returns and AIPAC tax returns in 2009, AIEF funneled $13.5 million into AIPAC for "education". This means that the supposedly tax-exempt group AIEF is financing a non-tax exempt 501(c)4 lobbying organization.
The money and services flow the other way as well, from AIPAC to AIEF. With the massive amount of work involved in organizing these large congressional delegations, it is indeed strange that AIEF has no paid employees. That is because the work is done by AIPAC-paid staff. According to AIPAC's tax return, in 2009 AIPAC contributed more than $3.2 million of employee salaries to cover the staff costs of AIEF. In other words, a 501(c)(4) organization with registered lobbyists is paying for the staff of a 501(c)(3) organization to run congressional delegations that cannot legally be funded by an organization that employs registered lobbyists.

According to the House Ethics Manual Chapter 3 on travel, congressmembers and staff are prohibited from participating in any multiple-day trip that was planned, organized, requested, or arranged by a lobbyist. AIPAC is a registered lobby group.

The travel provisions prohibit Members and staff from accepting travel from a private source if the official will be accompanied by a lobbyist on "any segment" of the trip (House Rule 25, clause 5(c)(1)(A). Staff paid for by AIPAC accompany members on these trips.

In the 2007 Honest Leadership and Open Government Act (HLOGA), an exemption for 501(c)(3) organizations was written into the Senate rules, but the House declined to add this loophole into its ethics rules. Even if there were such a loophole in House rules, which there isn't, AIEF would not fit because it is simply the 501(c)(3) wing of the lobby group AIPAC.
Potential witnesses: Craig Holman, government ethics lobbyist for Public Citizen.
Grant Smith, director of Institute for Research: Middle East Policy. Full Filing

08/10/2011
Does AIPAC have only two major donors?
...For fiscal year 2006, AIPAC's top contributor gave $650,000. The rest of AIPAC's "Schedule B" donors gave on average $16,772 each. The list of $5,000-plus donors numbered just over 1,700 individuals, so numerous that AIPAC had to attach a separate spreadsheet to its return [.pdf]. This large group of donors represented the majority (56 percent) of AIPAC's total claimed direct public support. If we assume AIPAC had approximately 50,000 paying members that year, the rest gave $464 each for a total of $50,920,792 in public support.

According to the special IRS release of AIPAC's 2009 Schedule B [.pdf] there were only two $5,000-plus donors. Donor number one gave $48,842,187. Donor number two chipped in $13,503,472. This means small donors contributed only $2,261,755 for total year 2009 public support of $64,607,414. The IRS confirms that there is no additional 2009 spreadsheet attachment of $5,000-plus donors as in 2006. AIPAC is now telling the IRS that it has only two meaningful donors...More

7/22/2011
IRmep wins Interagency Security Classification Panel appeal
On July 22, 2011 the Institute for Research: Middle Eastern Policy won a major victory toward public release of a classified document illegally obtained by the Israeli government and passed to the American Israel Public Affairs Committee. According to the Interagency Security Classification Appeals Panel (ISCAP) announcement, "The document came before the ISCAP classified in its entirety. The ISCAP voted unanimously to declassify some portions and affirm the classification of other portions of the document..." The US Trade Representative, which blocked release under the Freedom of Information Act, now has 60 days to appeal the ISCAP decision to the President. IRmep argued to ISCAP that the document was originally classified to protect American industry secrets, and that the main parties it was meant to be kept from illicitly obtained it almost immediately. (For the whole story, see "Spy Trade: How Israel's Lobby Undermines America's Economy.") In a separate initiative, IRmep is seeking $6.4 billion in damages for victimized US industry and workers groups.

According to IRmep director Grant F. Smith, "Even partial release should clear away a major hurdle to direct industry litigation against both AIPAC and the Israeli government for billions of dollars in damages tied directly to their possession of this stolen document."

IRmep 2010 appeal to the ISCAP: http://www.IRmep.org/07152010ISCAP.pdf
ISCAP release decision: http://www.IRmep.org/2010-074_IRmep_USTR_Decision.pdf


07/20/2011
...There is another way, which is to use institutional subterfuges and the sheer clout of the lobby itself to escape prosecution under the FARA. The Israel lobby has managed to do this. Today's American Israel Political Action Committee has its origins in the lobbying arm of a predecessor organization, the American Zionist Council, which was directly funded by the Jewish Agency of Israel. In the early 1960s the AZC came under pressure from the Kennedy Justice Department to register under the FARA. The issue became the subject of an inquiry by the Senate Foreign Relations Committee, chaired by J. William Fulbright. Shortly after this pressure began, the chief AZC lobbyist established an ostensibly new and separate organization, which was AIPAC. Sometimes the issue has arisen whether AIPAC itself ought to register under the FARA, but each time the lobby's own political power—greater now than in Senator Fulbright's time—has been sufficient to stifle any moves in that direction. An objective inquiry into this subject such as Fulbright initiated would be unthinkable on Capitol Hill today...More

07/19/2011 Video
How AIPAC's Stealth Political Action Committees Undermine US Elections

Janet McMahon, Managing Editor - Washington Report on Middle East Affairs explains the history and impact of "stealth PACs." Why has the American Israel Public Affairs Committee spawned a network of PACs across America? Why don't any claim affiliation to their creator or use descriptive names? Shouldn't they be consolidated to have reduced total contribution limits like other PACs? How has the American Israel Public Affairs Committee secretly coordinated stealth PACs, and what has been done about it? Presentation panel from the Move Over AIPAC conference on May 21, 2011.
AIPAC and Stealth Israel Political Action Committees from IRmep on Vimeo.
Audio available at (Mp3)


07/13/2011 State Journal-Register - Springfield, IL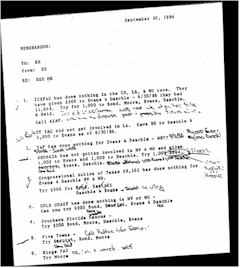 Two recent letters to the editor raise the question of whether AIPAC is a political action committee donating to U.S. political candidates. This is not a simple question.

It is well documented that in the 1980s AIPAC was instrumental in setting up a network of PACs across the United States, delivering kits to interested groups of donors. These PACs have traditionally disguised their true purpose, operating under names such as "Icepac" and "South Bay Citizens for Good Government," obscuring that they are really single-issue PACs donating to put Israel supporters into office. This earned them the name "stealth PACs" in a book examining their curious long-term donation coordination.

In 1988, the Washington Post published an internal memo from AIPAC deputy legislative director Elizabeth Schrayer directing an assistant to contact stealth Israel PACs and give specific dollar amounts to specific political candidates. The memo is at http://irmep.org/ILA/AIPAC/PAC_Coordination/1986_PAC_Memo.htm
Today, AIPAC publishes voter guides and other communications that leave no doubt as to who the preferred AIPAC candidates are. The relevant question is, does AIPAC influence the flow of donations to U.S. candidates for office? Obviously it does.

The other question is why the network of stealth PACs is allowed to operate as if they were truly separate (each with a $5,000 per candidate contribution limit) rather than one big Israel PAC (with a combined $5,000 limit) directed by AIPAC. Other industries, such as Realtors, don't divide and hide like stealth PACs do.

After decades of court challenges, this question remains unresolved as Americans suffer the consequences of bad Middle East policy.

— Grant F. Smith, director, Institute for Research: Middle Eastern Policy Inc., Washington, D.C.

07/03/2011
Why does AIPAC lobby on funding for National Guard bases?:
Antiwar Radio host Scott Horton podcast an interview with IRmep director Grant F. Smith about his essay, "AIPAC Pushes Hard for War with Iran...But Doesn't Want the Blame." They discuss Keith Weissman's breaking of his media silence to (badly) defend AIPAC, claiming there is no official program for regime change in Iran, how the US forgoes a necessary waiver when sending aid to Israel -- required for all foreign countries with clandestine nuclear programs, how AIPAC uses leverage on domestic US issues (like National Guard base upgrades) to get their way on foreign policy issues, and the difference between Rosen/Weissman/Franklin espionage and Bradley Manning/WikiLeaks whistleblowing.

06/15/2011
AIPAC pushes hard for war with Iran, but doesn't want the blame:
Former AIPAC staffer Keith Weissman, indicted in 2005 under the Espionage Act alongside colleague Steven J. Rosen and Defense Department employee Col. Lawrence Franklin, is desperately worried. In a lengthy, rambling monologue delivered to independent reporter Robert Dreyfuss, Weissman breaks a long silence to declare he's "concerned that if a confrontation between the United States, Israel, and Iran leads to war, it will be a disaster—one that Weissman fears will be blamed on the American Jews." It is telling, but unsurprising, that Weissman—through misrepresentations and false dichotomy—exhibits little concern for the broader potential consequence of war. Fortunately, his tired arguments are in a final lap toward oblivion...

...the only frame more absurd than AIPAC's claim to represent "the American Jewish community" is analyzing the Israel lobby from a "right-left" perspective. While AIPAC delights in creating an ongoing Democratic/Republican race for candidates to trot out their "pro-Israel" credentials, American taxpayers and voters are always the losers. Founder Isaiah L. Kenen gloated about roping The Nation Magazine Associates into his earliest Israel propaganda campaigns. There's been even more noise of late as various progressive pundits and policy posers rush to carve out new positions in front of growing crowds of Americans outraged about the Israel lobby—now that it's been fully flushed out in the open by Mearsheimer and Walt. But many progressive policy barkers continue to flog their skeptical acolytes with expired brands of snake oil—that everything of importance is really just a big left-right battle for influence over Israel and Mideast policy.
It's not and never has been. More

06/01/2011 Dr. Hatem Bazian and Jeffrey Blankfort
Obama v Netanyahu, what does it mean?


05/24/2011
$6.64 billion damages sought over Israeli gov't/AIPAC use of stolen classified US trade data
Washington, DC. Today the Section 301 Committee of the US Trade Representative formally received a petition demanding $6.64 billion in compensation for US exporters. In 1984 US exporters were urged to submit business confidential data about their prices, market share, internal costs and market strategy to the International Trade Commission. The USTR guaranteed confidentiality and compiled the data into a classified report for use in negotiating the US-Israel Free Trade Agreement...
The petition recommends the $6.64 billion be proportionally divided between nearly 80 US organizations according to their trailing 10 year revenues. If the Israeli government will not pay damages directly, the petition recommends the US implement a five year import duty over all Israeli exports to the United States to generate the compensation....More


05/2

1

/2011
Two Views on Israel
Book reviews of Start-Up Nation by Dan Senor and Saul Singer (Hachette Book Group, 2009) and Spy Trade by Grant F. Smith (Institute for Research: Middle Eastern Policy, 2011).

In the extremely well researched, easily readable, and meticulously documented hundred and twenty-five page book, Spy Trade (How Israel's Lobby Undermines America's Economy, Grant F. Smith paints an entirely different picture of Israel from its unilateral inception to the current day...

In this must read short book for understanding the dysfunctional US foreign policy in the Middle East and the rest of the world, Smith ends it with: "The Israel lobby has an enduring value system that is both alien and harmful to America, handed down from the Sonneborn Institute and Haganah through the Jewish Agency's American Section and American Zionist council to AIPAC: that no crime is punishable if it advances the cause of Israel. Only when the broader American public becomes fully aware of how the Israel lobby's value system is slowly corrupting and bankrupting the nation will the call for long-overdue law enforcement finally be heeded." More

05/17/2011
Obama vs. Reagan on AIPAC: Documents reveal Ronald Reagan's response to Israel lobby invitation
Reagan didn't find AIPAC a fitting venue for a president. He clearly could have attended, but he chose not to. On March 25, 1988, Sen. Richard Lugar pitched the White House on behalf of AIPAC. "They are (of course) very anxious to have the president. These are sophisticated and informed folks (who know what RR has done for the relationship), and I am told the chief will get a tumultuous welcome…." House Republican Leader Robert H. Michel noted that "apparently he [Reagan] has never talked to them specifically, and this would be the last year for this one also." Frederick J. Ryan, in charge of presidential appointments and scheduling at the White House, also urged attendance. "Despite the fact that the AIPAC has opposed various administration efforts to sell arms to Arab countries, this would be an event worth doing. … I have no doubt that he will be hailed by this most powerful of Washington lobbies as the truest friend of Israel ever to sit in the Oval Office." When Reagan died, AIPAC reaffirmed this sentiment, gushing about how a president so committed to American welfare reform placed Israel on the dole of U.S. taxpayers and consumers. "Under President Reagan, the U.S. Israel Free Trade Agreement was signed in 1985. … Additionally, under President Reagan's leadership, America's foreign assistance to Israel matured into the form it currently takes today. No longer composed of loans and grants, Israel today receives all of its economic and military assistance from the United States in grants." Reagan ultimately tasked Max Green of his Office of Public Affairs to craft a presidential message for AIPAC in his stead. But why? More

04/28/2011
Washington Showdown with AIPAC: Prohibited Activities Again Catch up with the Lobby
Excerpt: ...The year 2011 is remarkably similar to a tipping point catalyzed by misdeeds that took place a half a century ago, when a coalition of fed-up Americans finally laid down the gauntlet and insisted on rule of law in America, breaking the back of AIPAC's parent organization.

...In 2011, AIPAC is the number one obstacle to those seeking peace in the Middle East. Today the lobby launders with impunity purloined US national defense information, rather than overseas charitable funds, to undermine peace. It has forced concerned Americans of many stripes, liberal to libertarian, foreign policy novices to pros to rekindle the spirit of the 1960s AZC accountability moment by again gathering in Washington May 21-24 at Move Over AIPAC. More


04/28/2011
Today the Israel Lobby Archive releases two declassified documents detailing sensitive Senate-IRS correspondence about Israel lobby tax exemptions and violations. The Senate Foreign Relations Committee recommended an Israel (and other foreign lobby) investigation to the IRS and asks for tax exempt examinations. The Senate submits investigatory evidence that AIPAC and its parent organization the AZC are laundering overseas tax exempt funds into US lobbying and public relations. The AZC was at the time under a Justice Department order to register as a foreign agent. 08191963 (PDF)
IRS responds with tax information and analysis, noting that AIPAC had never applied for exempt status while refusing to revoke its parent's (the AZC's) status. The AZC later shuts down under the weight of a Justice Department order. 01161964 (PDF)


04/22/2011
Podcast- AIPAC: The Next Enron?
Sibel Edmonds, Peter B. Collins, and Grant F. Smith discuss a range of illegal Israel lobbying and espionage activities, the dangerous recommendations in the book Start-Up Nation by Senor and Singer, and why the 1985 US-Israel bilateral trade agreement is really a $10 billion/year private-industry funded foreign aid program. Edmonds and Smith also discuss the importance of attending Move Over AIPAC.

Download: Boiling Frogs Show Radio Podcast #40 (MP3)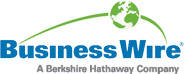 04/18/2011
US Treasury Dept.: Tax-exempt US donation laundering into West Bank settlements "okay"
The US Department of Treasury has no program to combat massive flows of US tax-exempt charitable contributions into illegal settlement building. Despite ongoing public revelations of wrongdoing, the Office of Foreign Assets Control (OFAC) has never investigated or even discussed US charitable organizations with proven ties to rampant illegal settlement building in the West Bank...
In 2005 USA Today cited then vice premier Shimon Peres estimating that Israel had spent approximately $50 billion on settlements since 1977. Other quoted Israeli government officials put the figure closer to $60 billion.

The US Treasury Department finally responded to a September 27, 2007 Freedom of Information Act request and appeals filed by the Institute for Research: Middle Eastern Policy, IRmep. Mailed April 13, 2011 Treasury claims making a "comprehensive search of files" stating:

"Unfortunately, we were unable to locate or identify any responsive records pertaining to...internal reports about Treasury Department investigations triggered by public revelations that U.S. charitable funds flows are used to illegally confiscate Palestinian lands and commit crimes overseas…Meeting minutes of key Treasury Department officials charged with combating money laundering conducted in Israel and the U.S. dealing with the Sasson report money laundering issues especially those with a focus on U.S. … organizations managing WZO money laundering." More

Washington Report April 2011 Washington Report on Middle East Affairs
AIPAC Triumphs over former director's defamation lawsuit...Or does it?
...after that AIPAC motion, Rosen finally dropped all pretenses, flatly promising Washington Post reporter Stein, "I will introduce documentary evidence that AIPAC approved of the receipt of classified information." Rosen then documented a two-decade span of intelligence collection to back up his claims. AIPAC obtained a "secret National Security Decision Directive #99 calling on the Armed Services and Secretary of Defense to explore the potential for stepped-up strategic cooperation." AIPAC gleaned classified annual reports of secret U.S. arms transfers. AIPAC skimmed classified law enforcement files about North African financial transfers to African-American political activists, which it then used to discredit Jesse Jackson's presidential campaign. AIPAC suctioned up classified U.S. intelligence about Khartoum. An AIPAC board member funneled classified raw U.S. signals intelligence into a lobbying effort, while another AIPAC employee solicited and received classified information about secret U.S. understandings with Saudi Arabia.

In his final desperate courtroom maneuvers, Rosen even filed several declassified FBI documents detailing a 1984-1987 investigation into a joint AIPAC/Israeli Embassy effort to obtain and leverage confidential U.S. business information in order to secure non-reciprocal trade preferences for Israel. (These documents were first obtained under the Freedom of Information Act in 2009 for the book Spy Trade: How Israel's Lobby Undermines America's Economy.) More

04/06/2011
US-Israel Trade: Espionage, Theft, & Secrets - IRmep at University of Rochester
High quality stream and event information Vimeo video stream (full screen capable)


04/06/2011
Author Discusses Espionage, Politics, Secrecy, Myths and the US-Israel Free Trade Area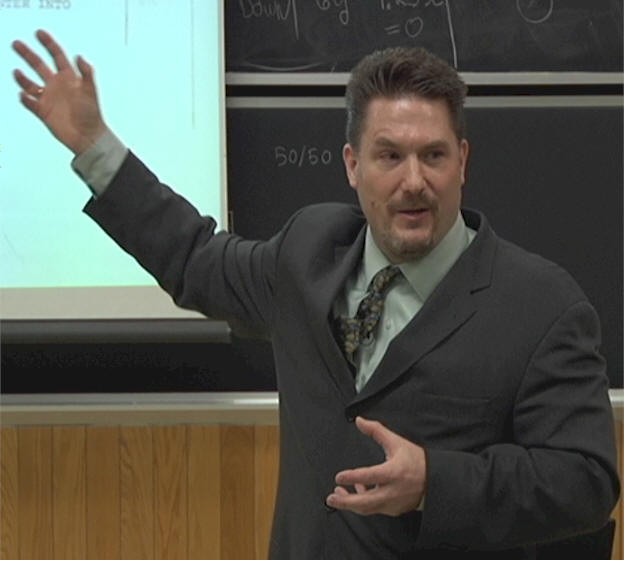 Author Grant F. Smith will discuss his 2009 book Spy Trade about myths and realities of U.S.-Israel economic relations. The April 6 presentation begins at 5:15 PM, room 1101, Dewey Hall, on the University of Rochester Campus.

Last year marked the 25th anniversary of the U.S.-Israel Free Trade Area (USIFTA). Documents newly declassified in 2009 reveal a stunning 1984-1987 FBI investigation of Israeli embassy and American Israel Public Affairs Committee (AIPAC) activities that compromised the position of U.S. industry and worker groups while undermining the legitimacy of the trade negotiating process. Ongoing intrigues involving pharmaceuticals, proprietary weapons technologies (including nuclear weapons related materials) and stiff market barriers have continued—frequently landing Israel on the U.S. Trade Representative's punitive "watch list."

During his presentation of public and newly declassified aspects of USIFTA negotiations in 1984-1985, Smith will offer a comparative review of the trade agreement's performance. Smith will also challenge facts and representations made by author Dan Senor in the February 23 campus presentation of his book "Start-up Nation: The Story of Israel's Economic Miracle." This event is sponsored by the undergraduate Finance and Economics Council to provide equal time to opposing views on important issues. Seating is limited. Reservations


03/28/2011 - Book Review
Neoconomics: Conscription and War as Wealth
Start-Up Nation: The Story of Israel's Economic Miracle is a 2009 Council on Foreign Relations book brimming with anecdotes, assumptions, and advice. Dan Senor and Saul Singer explain Israel's entrepreneurial successes as products of Israeli national character through pithy quotes, high-tech case studies, and selective histories. The pair recommends America become more entrepreneurial by replicating Israel's conscription based national service model. But the authors' foray into the economics of national entrepreneurship and innovation utterly ignores the demand side of this equation — Americans who increasingly view Israel more as a liability than asset — at their peril...
...However, Start-up Nation airbrushes one vital and enduring truth — when Israel faces sovereign barriers to foreign trade routes, weapons, or technology; it tends to break other country's laws and steal what it thinks it needs. Ever sensitive to Israel's righteousness, members of the massive Haganah arms theft and smuggling ring in the US in the book were merely David Ben-Gurion's "emissaries" to America, not felons violating US arms export laws. Theft of French Mirage jetfighter plans stolen to build the Israeli Kfir were justified to correct Charles Degaulle's arms embargo, a "betrayal by a close ally." Al Schwimmer, a felon convicted for violating US arms export controls that went on to become a player in the Iran-Contra scandal, is a "swashbuckler" in Start-up Nation.,, More

Upcoming Action
Move Over AIPAC! Time for a New Middle East Policy!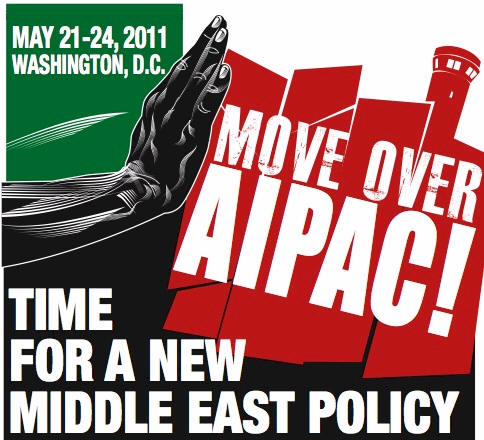 3/07/2011 Israel Lobby Archive News Release
Israel lobbyist funds US Presidents, Israeli Nukes, AIPAC disinformation
FBI files released under the Freedom of Information Act unveil new details about the life of influential lobbyist Abraham Feinberg (1908-1998). Feinberg is best known for funding President Harry S Truman's "whistle stop" campaign, saving Truman's 1948 election campaign from almost certain defeat. In an interview, Feinberg summarized his long success in Democratic Party politics: "My path to power was cooperation in terms of what they needed—campaign money."

According to new histories of Israel's clandestine nuclear weapons program including "Israel and the Bomb" by Avner Cohen (1998), Israeli Prime Minister David Ben-Gurion secretly named Feinberg his chief nuclear weapons fundraising coordinator in 1958. According to Michael Karpin's "The Bomb in the Basement" (2007) Feinberg and 25 others contributed $40 million to the Israeli nuclear weapons program against opposition from presidents Eisenhower and Kennedy.

A newly released 1952 file reveals the FBI's early awareness of Feinberg's many secret meetings with Israeli foreign agents: "Feinberg has been in contact with Colonel Ephraim Ben-Arazi, former Israeli Military Attaché to the United States; Theodore H. Kollek, Israeli Minister in Washington; Reuben Shiloah [founder of Mossad], personal advisor to the Israeli Minister of Foreign Affairs; Nahum Bernstein, Secretary of Israel Speaks. All of these individuals are known to have been active in the Israeli Intelligence Service."

The Feinberg section of the archive cross-references a separate Senate investigation archive revealing Feinberg's year 1960 financial contributions to the American Israel Public Affairs Committee. Simultaneously, the Near East Report (now affiliated with the American Israel Public Affairs Committee, AIPAC) released stories into the U.S. media such as "No Bombs Possible" that denied Israel had a secret nuclear weapons program even as AIPAC's founder closely tracked U.S. news coverage of the issue. News release Declassified Documents


Radio Interview 2/28/2011
Rosen v. AIPAC lawsuit dismissed—larger questions linger
Scott Horton and Grant F. Smith discuss AIPAC's appetite for acquiring and circulating classified US national defense information based on newly released documents from the Rosen v. AIPAC defamation lawsuit. They also discuss why there are so few warranted prosecutions of high ranking Americans committing crimes to advance Israeli interests in the United States. Radio interview (MP3)


Radio Interview 2/15/2011
The NUMEC diversion and Jonathan Pollard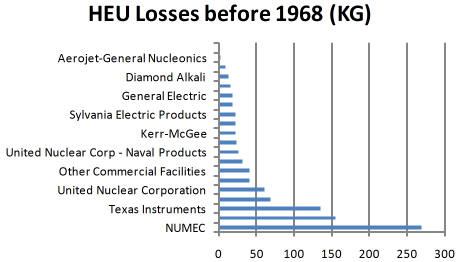 How a declassified FBI document details Israeli infiltration of Pennsylvania's NUMEC nuclear plant in the 1960s; why NUMEC's "losses" were in fact diversions of highly enriched uranium to Israel's nuclear weapons program; the renewed (and increasingly effective) effort to free Jonathan Pollard, even though the scope and damage of his spy ring remains shrouded in mystery; how US aid to Israel violates the Symington Amendment.


02/11/2011 Special Edition of Radio France Internationale
Egypt transcending failed "peace process" and Gaza prison wardenship?
Mubarak is not leaving the Egyptian presidency, but rather is simply delegating responsibilities to Vice President Omar Suliman, a gesture according to him that will satisfy protestors. The transition process will be extended through September, added Mubarak. The reaction in Tahrir Square was negative as protestors threw their shoes in an indication of strong rejection. In these 17 days of protest the main call has been for the Egyptian president to abandon his position, an embarrassing situation for Washington. President Obama has said that history was on the march, suggesting a break this evening in a discussion before Mubarak's speech, and giving faith to many who believed Mubarak's resignation was immanent. Obama will meet today with his national security council over the delicate position of Washington in this matter. We turn to the analysis of Grant F. Smith, director of the Institute for Research: Middle Eastern Policy in Washington, DC.
Grant F. Smith: I think the Obama administration was waiting for Mubarak's departure, and I imagine that behind the closed doors of the National Security Council there is a lot of preoccupation with Mubarak's inability to listen to the Arab street.
Radio France: There is another fundamental actor in this which is Israel. The Minister of Defense Israel Ehud Barak suggested this evening from New York that it is the responsibility of the Egyptian people to find a path to solution without demanding the resignation of Mubarak.
Grant F. Smith: What Mubarak said in his speech tonight is certain: there are a lot of international and domestic movements involved in this. But what is important right now is what domestic Egyptian groups say. They're neither going to define their future in terms of the supposed Israeli Palestinian "peace process" which has been broken for decades, nor will they likely continue as the prison guards of the Palestinians incarcerated in Gaza. They're looking for a role a bit more true to Egypt's roots.. Audio (MP3, foreign language)


2/09/2011
Pollard Espionage Ring Still Unfolding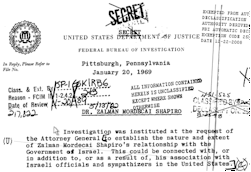 ...Shapiro, investigated for years as a national security risk, was meeting with Israel's top covert operatives, none of whom had any expertise in "thermo electric devices." Ephraim Biegun was head of the Israeli technical department of its Secret Services between 1960 to 1970. Avraham Hermoni was technical director of Israel's nuclear bomb project at RAFAEL and had a role in the highly decentralized Dimona project. Bendor was a long-time Shin Bet operative and Eitan's "right-hand man" on overseas operations. A 2001 Energy Department audit found that NUMEC's losses were highest between 1966 and 1968, and only returned to industry standards after Shapiro left NUMEC when Babcock and Wilcox Company bought the plant in 1971.

This latest revelation of the identities and motives of Israel's clandestine network in the U.S. has been all but drowned out by growing calls for Pollard's release...More


02/03/2011 via BusinessWire
Insurers Asked to Deny AIPAC Damage Claims over Classified Information Handling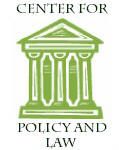 A new legal filing asks insurers to deny American Israel Public Affairs Committee liability claims. In 2009 the Obama administration dropped Espionage Act prosecutions against two AIPAC employees indicted for soliciting classified national defense information from the Pentagon. Earlier that year Steven J. Rosen, who was never formally acquitted, filed a $20 million suit against his former employer alleging it had defamed him in the news media by stating his conduct did not comport with AIPAC standards, placing him in a legal "zone of danger." AIPAC fired Rosen and abandoned their joint defense agreement, though it paid nearly $5 million for his criminal defense according to recent court filings.

As defamation suit plaintiff, Rosen has attempted to prove that soliciting and circulating classified US government information is routine at the Israel lobby group. Rosen filed evidence that AIPAC obtained classified arms delivery data from the office of the President on a yearly basis, secret US-Saudi Arabia policy accords, classified FBI investigations into financial transactions between foreign governments and US politicians for use as leverage, and a still-classified compilation of US industry trade secrets and confidential business information solicited from US corporations by the International Trade Commission.

AIPAC brought its insurance broker Norman Spencer McKernan, Inc. into a January 13 pre-trial arbitration session. On January 28, 2011, IRmep director Grant F. Smith filed a legal brief in the District of Columbia Superior Court objecting to any future claims paid by AIPAC's insurers. "Most insurance contracts specify that 'any loss to which a contributing cause was the Insured's being engaged in an illegal occupation or illegal activity' are excluded from damage claims." The amicus brief is available from the Israel Lobby Archive at: http://www.IRmep.org/ila/rosen/01282011.pdf. Other filings may be browsed at http://www.IRmep.org/ila/rosen.

According to Smith, "Nonprofit and for profit organizations engaged in legitimate activities could be hit with higher liability insurance rates if AIPAC's insurance claims are processed. This would heap injury upon insult since many Americans and accountability groups are still wondering why questions about AIPAC's demonstrated classified information trafficking are being addressed in civil, rather than criminal, proceedings."


01/22/2011
Jalili Warns of Israel's Atomic Warheads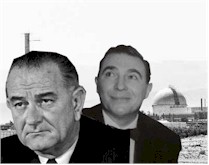 ...He [Iran's chief nuclear negotiator Saeed Jalili] called on all countries and media to pay attention to the issue and ask in their negotiations and reports that why thousands of pages, news and reports are written and given out about a country's peaceful nuclear program, but nothing is said or written about the loss of 200 pounds of weapon-grade uranium in the US.

He made the remarks referring to the Apollo Affair in 1965 which was an incident in which a US company, Nuclear Materials and Equipment Corporation (NUMEC), in Apollo, Pennsylvania was investigated for losing 200-600 pounds of highly enriched uranium. NUMEC's startup capital was provided by David Lowenthal, who was closely associated with Israeli intelligence and David Ben-Gurion.

NUMEC was a small fuel rod fabrication plant, producing fuel for U.S. Navy vessels that was also involved in "secret weapons projects". NUMEC pioneered mass production of nuclear fuel paving the way to power commercial reactors for power plants. Between 1957 and 1967 NUMEC received over 22 tons of government-owned Uranium-235.

In 1965, the FBI investigated Dr. Zalman Shapiro, the company's president, over the loss 200 pounds of highly enriched uranium. Although investigated by the Atomic Energy Commission, the Central Intelligence Agency, the Federal Bureau of Investigation, and other government agencies and inquiring reporters, no charges were ever filed. More

More Legal Filing (PDF) Radio Interview

1/11/2010 Center for Policy and Law Enforcement News Release
AIPAC Challenged in Court over Espionage and Theft of Classified Report Investigation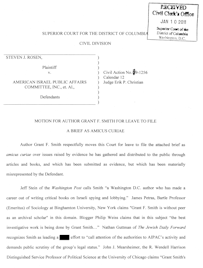 On January 10, 2011, the American Israel Public Affairs Committee was challenged in the District of Columbia Superior Court over its past receipt, duplication and redistribution of U.S. government classified documents.

AIPAC, defending itself from plaintiff and former employee Steven J. Rosen's $20 million defamation suit, attempted to minimize its role as the target of an FBI investigation conducted between 1984 and 1987. At issue was whether AIPAC's past receipt, use, and duplication of a U.S. government classified report secretly delivered by the Israeli embassy constituted wrongdoing. The classified document, Probable Economic Effect of Providing Duty Free Treatment for U.S. Imports from Israel, Investigation No. 332-180 was a compilation of "business confidential" information the International Trade Commission and US Trade Representative solicited from U.S. industry and worker groups. The report was part of the advice and consent deliberative process over whether the U.S. should enter into a bilateral trade agreement with Israel.

On January 3, 2011, AIPAC filed statements in court about the "USTR document obtained by AIPAC in 1984" claiming "…following an FBI investigation of the matter, AIPAC was cleared of any wrongdoing and the document that framed the basis of the investigation contained no classified national defense information." AIPAC then filed a copy of an August 13, 1984 FBI Washington Field Office investigation summary, first obtained by author Grant F. Smith under the Freedom of Information Act in 2009, to substantiate its claims...
More Legal Filing (PDF) Radio Interview