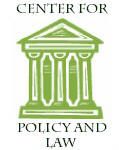 The Center for Policy and Law Enforcement
Questions and Answers
What is the Center for Policy and Law Enforcement? IRmep research has revealed important laws are routinely broken by Israeli parastatal entities. IRmep's Center Policy and Law Enforcement works to reveal, document, formulate pro-forma evidence and encourage law enforcement officials and regulators to uphold US law.

What does Middle East policy have to do with law enforcement? In the 1940s, the Jewish Agency set up a massive arms smuggling network in the United States. Although hundreds of members were identified stealing and violating the Arms Export Control Act, only a few lower level operatives were ever prosecuted. By the 1960s, Israel parastatal groups were stealing nuclear material and technology. In the 1980s Israel's LAKAM technology and military secrets network was preying on business and national defense infrastructure. Today, embassies and consulates conduct interventions into US media and politics, but their agents remain outside the Foreign Agents Registration Act.
Important US statutes, rarely enforced, can contribute much more to Middle East peace—but only if Americans understand how law enforcement is related to policy, and prosecutors are motivated to finally "take the case."
If you are a lawyer interested in legal research or licensed to practice you help on a pro bono basis! Please send your bio, practice area, and how you think you can help out through our online web form.
CFPLE Filings
Zionist Organization of America (ZOA)
03/04/2013 (PDF) Complaint filing to Clerk of the House of Representatives on Zionist Organization of America (ZOA) failure to properly file lobbying disclosure forms. New!
02/15/2013 (PDF) IRS confirms receipt of complaint about why the Zionist Organization of America (ZOA) should not have its tax-exempt status reinstated. New!
01/07/2013 (PDF) Filing about why the IRS should not reinstate the Zionist Organization of America's revoked tax-exempt status.
01/06/2013 (PDF) Filing to US Department of Justice soliciting files it was legally obligated to collect after ordering ZOA to register under the 1938 Foreign Agents Registration Act.
Washington Institute for Near East Policy (WINEP)
10/11/2012 The recent activities at the Washington Institute for Near East Policy, detailed in the enclosed article appear to contemplate false flag attacks in order to goad the U.S. into attacking Iran. WINEP is the offshoot of an organization (AIPAC) we believe should long have been registering under the 1938 Foreign Agents Registration Act. Filing
Milchan/Netanyahu/Smyth Nuclear Smuggling ring
07/11/2012 Filing to INTERPOL
US-funded Weizmann Institute Nuclear Weapons Program
08/31/2012 "The Internal Revenue Service has an ongoing examination program to ensure that exempt organization comply with the applicable provisions of the Internal Revenue Code. The information you submitted will be considered in this program."
08/24/2012 "If you have any questions about this letter, please call Gregory Schantz..." David L. Fish, IRS Exempt Organizations Guidance
06/13/2012 [IRmep] does not think you [IRS Commissioner Shulman] are taking this situation at all seriously..."
05/03/2012 "...I cannot comment on what action, if any, we may take on the information you provided..." David L. Fish, IRS Exempt Organizations Guidance

03/07/2012 "The Weizmann Institute of Science in Rehovot has been found by a US Department of Defense sponsored study to be supporting Israel's clandestine nuclear weapons program."
Nuclear Materials and Equipment Corporation
07/05/2012 Filing to US Army Corps of Engineers and US Attorney
AIPAC Tax Exempt Status - IRS/US Treasury
11/19/2012 IRS confirmation of complaint. Full filing (366 KB)
11/7/2012 IRmep files a third 13909 complaint after discussions with an IRS agent about AIPAC's failure to file accurate tax returns for the years 2005, 2007-2009. Full filing (31 KB)
10/24/2012 IRmep files a second complaint to the IRS alleging AIEF has violated the terms of its original application for tax-exempt status. Full filing. (66 KB)
09/10/2012 David L. Fish acknowledges citizen complaints a year after receiving the petitions for redress. "This letter responds to your letter received February 10, 2012 concerning alleged lobbying activities by the American Israel Public Affairs Committee (AIPAC) and/or the American Israel Education Foundation (AIEF).." Donald (pdf) Smith (pdf), Fritsh (pdf), Saidi (pdf)
12/08/2011 IRS acknowledges complaint. Full filing (39 KB)
11/29/2011 US Treasury acknowledges complaint. Full filing (31 KB)
09/14/2011 IRS Confirmation
09/09/2011 IRmep files an addendum to its 11/24/2010 complaint substantiating that AIPAC has set up a sham corporation, the American Israel Education Foundation, to lobby with tax-exempt funding. Full Filing (1.9 MB)
08/24/2011 IRS Confirmation

05/20/2011 US Treasury Confirmation

2/22/2011 IRmep files an addendum to its 11/24/2010 complaint substantiating newly documented instances of AIPAC trafficking in classified US government information, which is not a tax exempt social welfare function. Full Filing (58 KB)
12/2/2010 IRS Confirmation
11/24/2010 IRmep files a complaint with the Internal Revenue Service seeking retroactive revocation of the American Israel Public Affairs Committee's tax exemption. Full Filing (2 MB)
AIPAC Foreign Agents Registration
07/19/2012 FARA complaint addendum that AIPAC's promotion of Knesset-derived legislation in the Congress is additional proof of foreign agency. Letter (53 KB)
12/29/2011 FARA Registration Unit Chief Heather H. Hunt denies IRmep request for AIPAC registration briefing with AG Holder. Full Filing (33 KB)
11/4/2009 IRmep meets with US Department of Justice and files a demand that the American Israel Public Affairs Committee be re-regulated under the 1938 Foreign Agents Registration Act Full filing (43 MB)
US Trade Representative

5/24/2011 IRmep seeks $6.64 billion in damages for US industries and groups victimized by Israeli government/AIPAC use of their classified confidential business information. Full Filing (4 MB)
05/13/2009 IRmep meets with the US Trade Representative Section 301 Committee to file a complaint to suspend the US-Israel Free Trade Area over trade secret theft and intellectual property violations. Full Filing (6 MB)
Unlawful activities to produce Incitement
09/13/2012 IRmep notifies the Los Angeles Probation Information Center that Nakoula Bassely Nakoula has violated the terms of his release from prison. Full Filing Addendum