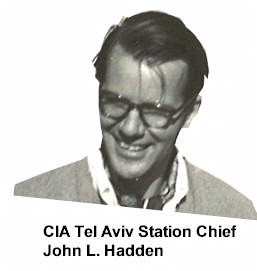 ...Hadden eventually came to be hated by the Mossad and Israeli intelligence services targeting the United States – a feeling that was mutual. He even went public with the CIA's findings that Israel had stolen large amounts of weapons-grade uranium from a US Navy contracting company called NUMEC run by Israel sympathizers in Apollo, Pennsylvania.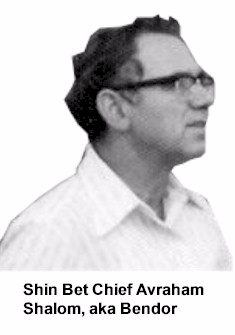 His public statements helped fan public and congressional interest in finding out what happened at NUMEC and punishing the perpetrators. Insultingly, Hadden even compared spymaster Rafi Eitan's 1960 exploit kidnapping Nazi war criminal Adolph Eichmann from the streets of Buenos Aires with the later and much easier work of looting an under-capitalized smuggling front under the obliging eye of its owner.
"Just imagine to yourself how much easier it would be to remove a pound or two of this or that at any one time, as opposed to – which is inert material – as opposed to removing all at one blow. One hundred fifty pounds of shouting and kicking Eichmann. You see, they [the Israelis] are pretty good at removing things."
Hadden unequivocally claimed that NUMEC was "an Israeli operation from the beginning." The Israelis in Hadden's view were an unreliable source of US intelligence, and too often spurred to violence.
"The Israelis, of course, are a special case, because they're so small – and they're at war all the time – they can go out and murder people and do all kinds of things that we can't do. They get a lot done. Of course, Israeli intelligence is our main source of intelligence. Unexamined, and that's another problem…" More Radio Interview